The program featured actor George Blagden presenting his short film, "LARA"
May 11th, 2021 — Miami short Film Festival, together with Florida Film Institute, hosted a virtual outreach program for the latter organization's film students. Moderated by MIAMIsFF ED William Vela and Claudio Marcotulli, the program featured British actor George Bladgen, who presented his short film, LARA.
The film is about a man who struggles to prepare for an interview, and seeks help from his intelligent assistant. Students were able to watch the film live, and then the group broke into a discussion about the film and the filmmaking process.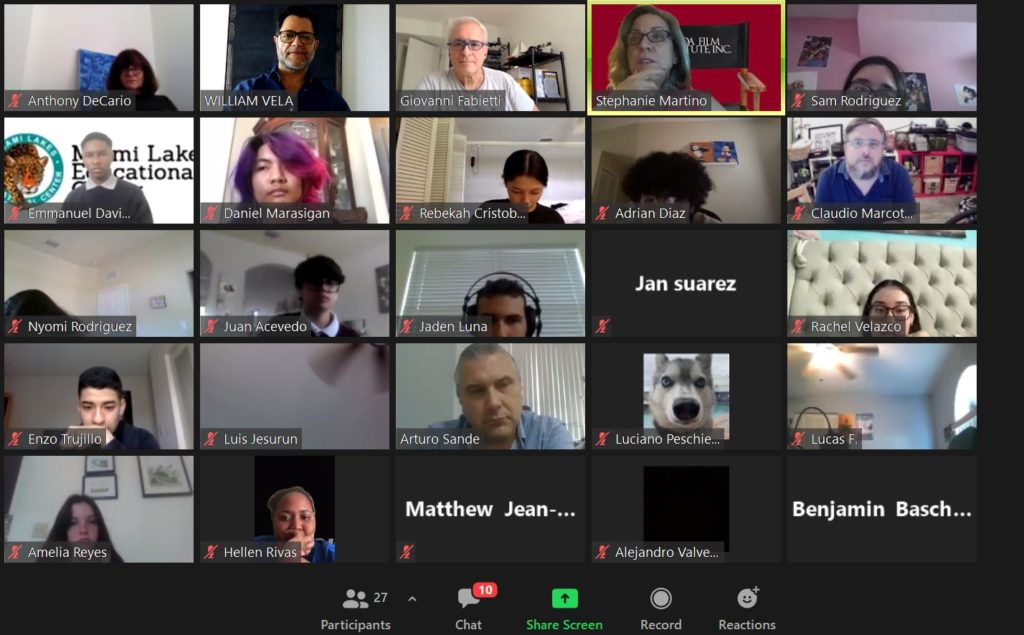 Since the pandemic began, MIAMIsFF has looked for ways to still provide educational outreach to young filmmakers through its Tomorrow's Filmmakers Today program. This format was extremely successful, and although the students said they wish they could meet in person, they found to be an amazing experience.