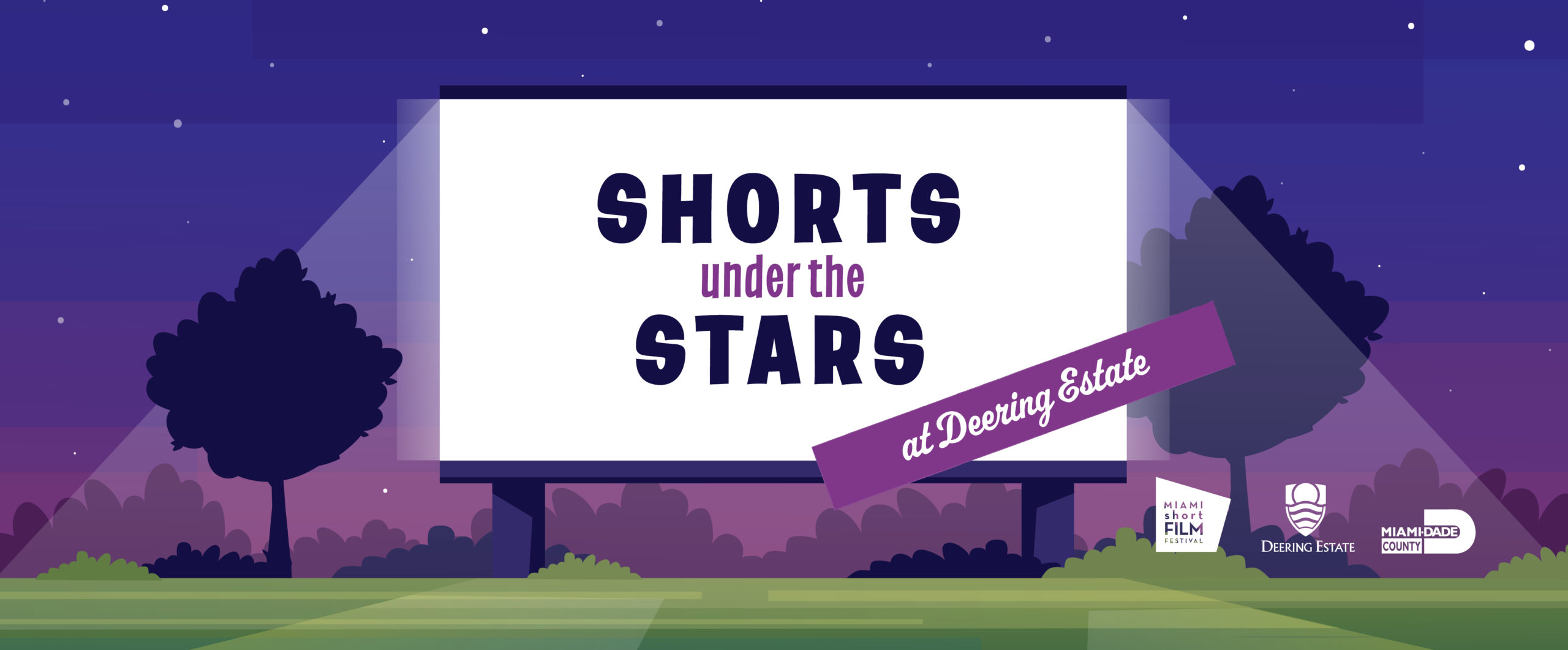 SHORTS UNDER THE STARS AT DEERING
Next Event: Sunday, September 19th | Showtime 7PM
We are bringing our signature outdoor programming to the beautiful backdrop that is Deering Estate.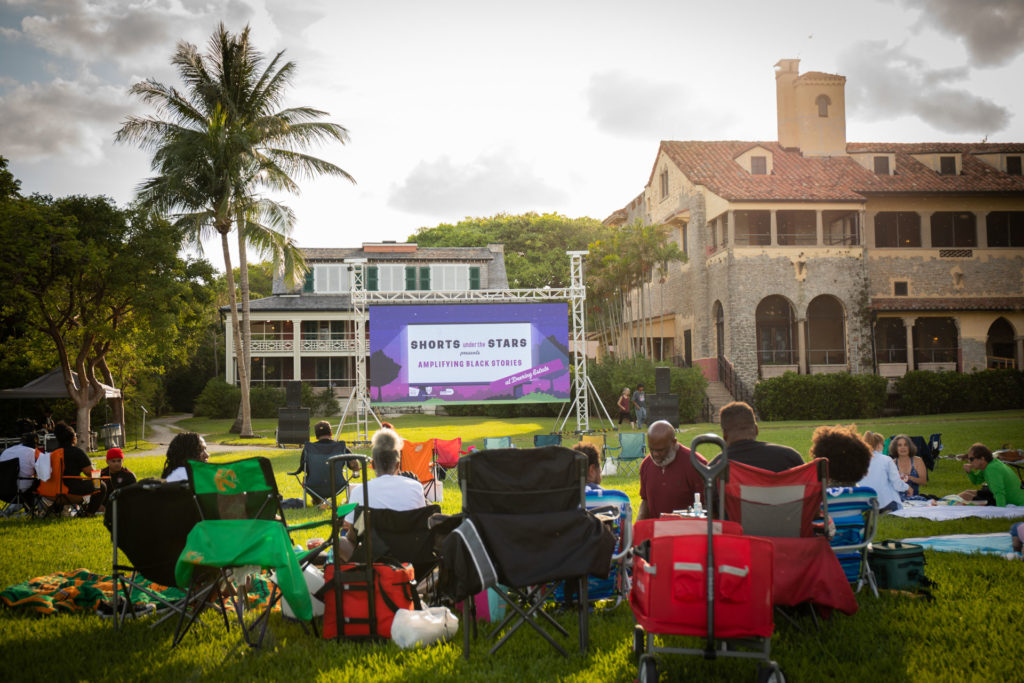 Enjoy the stunning views and exquisite sunset at Deering, then grab a spot and watch our selection of shorts on the lawn. Guests are welcome to bring blankets, lawn chairs, and small picnic baskets. Please note that the following items are not permitted: large coolers, open flames/candles, balloons and pop-up tents/umbrellas.
Early access begins at 5:30 pm
Screening at 7 pm
Tickets: $20
Deering Estate and MIAMIsFF are committed to following all necessary social distancing regulations and sanitary precautions. Guests must practice social distancing, wear face coverings, and are not allowed to gather in groups larger than 10 people.
WHEN YOU ARRIVE
FREE streetside parking is available along SW 72 Ave between SW 168 street and 164 terrace. Free parking is also available in the Visitor Center parking lot located on SW 168 street just west of 72nd Avenue. The event entrance / entrance of the Estate is via the Main Gate located on 72nd avenue near SW 167 Street.
After entering through the Main Gate, proceed down the main pathway, passing the historic museums. The event area is on the large front lawn next to Biscayne Bay.
BUY TICKETS
SEPTEMBER PROGRAM – A NIGHT OF ANIMATION
FOXED!
Dir. James Stewart – Animation – 03:30 Min – Canada (2012)
Emily has been Foxed! in this 3D stop-motion tale of human rights and fighting for what you believe in. Filmed in stunning 3D over a two-year period, Director James Stewart crafts a cautionary tale about child labor, growing up in an environment of parental control, and how children are often portrayed in the eyes of their parents.
RABBIT AND DEER
Dir. Peter Vacz – Animation – 16:24 Min – Hungary (2014)
Rabbit & Deer are living happily and careless until their friendship is put to the test by Deer's new obsession to find the formula for the 3rd dimension. After an unexpected accident Deer finds himself in a new world, unknown to him. Separated by dimensions the two friends must find the way back to each other.
---
THE MECHANICAL DANCER
Dir. Jenna Jaillet 12:34 min, Animation, US (2020)
In a run-down part of town there stands a small theater, owned by an eccentric old man. We follow him and the strange cast of character show, and as a series of crimes unravel over three acts, we see how each character's fate will change after one perilous night.
---
TICKETS AVAILABLE ONLINE NOW
SPACE IS LIMITED, WE ENCOURAGE YOU TO RESERVE YOUR TICKETS ONLINE