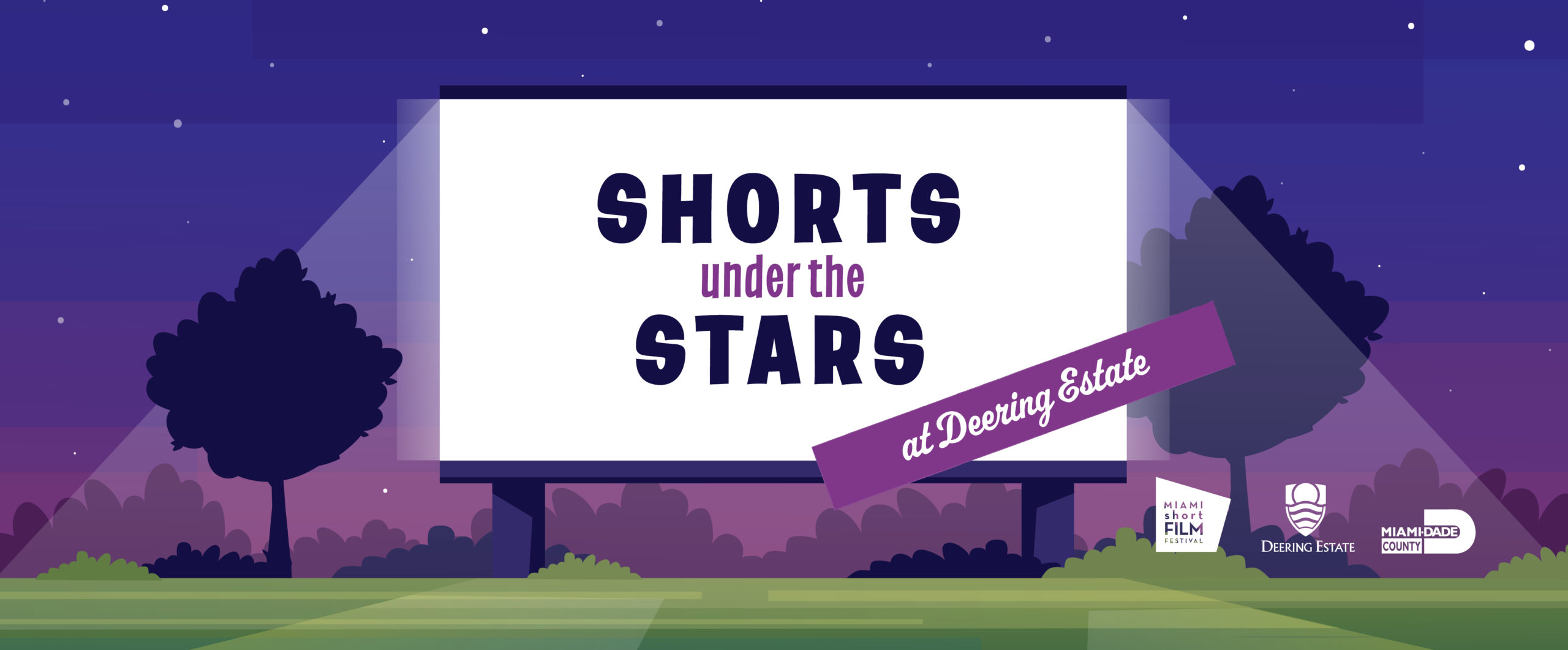 SHORTS UNDER THE STARS AT DEERING ESTATE
Next Event: Sunday, February 27th | Showtime 7PM
We are bringing our signature outdoor programming to the beautiful backdrop that is Deering Estate.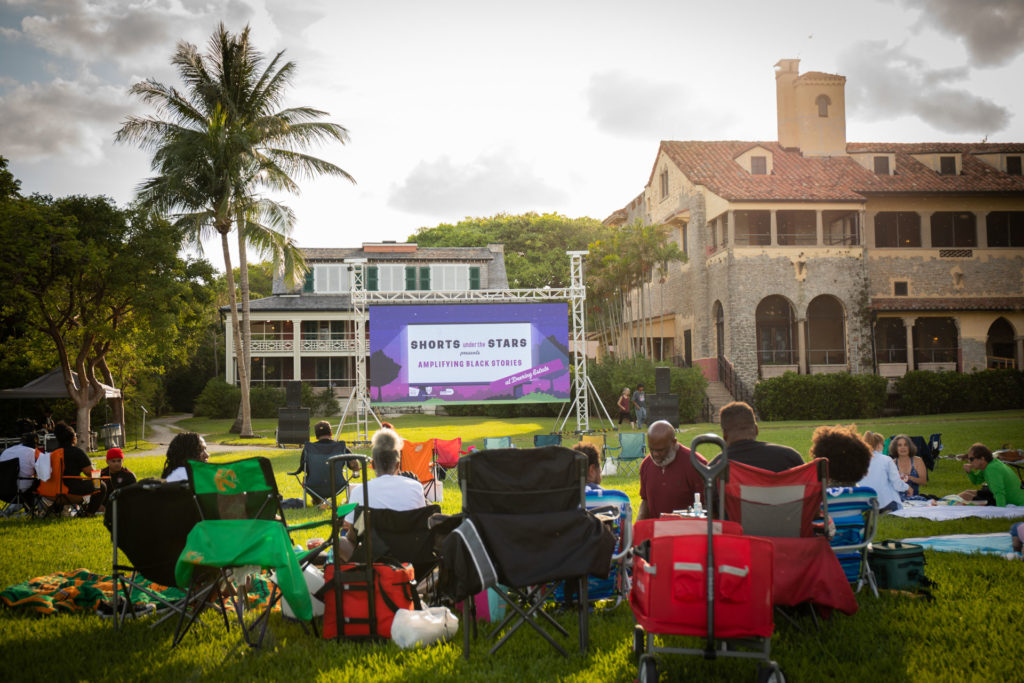 Enjoy the stunning views and exquisite sunset at Deering, then grab a spot and watch our selection of shorts on the lawn. Guests are welcome to bring blankets, lawn chairs, and small picnic baskets. Please note that the following items are not permitted: large coolers, open flames/candles, balloons and pop-up tents/umbrellas.
Early access begins at 5:30 pm
Screening at 7 pm
Tickets: $20
Deering Estate and MIAMIsFF are committed to following all necessary social distancing regulations and sanitary precautions. We encourage all our residents to take the steps that we know work to prevent the spread of COVID-19: wear masks around large crowds and people you don't know to be vaccinated. Responsible social distancing is encouraged to avoid close contact with others not in the same group. You can also review the latest COVID-19 updates before visiting the Estate.
WHEN YOU ARRIVE
FREE streetside parking is available along SW 72 Ave between SW 168 street and 164 terrace. Free parking is also available in the Visitor Center parking lot located on SW 168 street just west of 72nd Avenue. The event entrance / entrance of the Estate is via the Main Gate located on 72nd avenue near SW 167 Street.
After entering through the Main Gate, proceed down the main pathway, passing the historic museums. The event area is on the large front lawn next to Biscayne Bay.
BUY TICKETS
FEBRUARY PROGRAM – BEST OF THE FEST '21
Enjoy a selection of this year's festival winners.
Alive (Best Narrative Short – Foreign)
Dir. By Jimmy Olsson – Narrative – 23:27 Min – Sweden 
Victoria is in a wheelchair and Ida is her assistant. When Victoria meets Ida's boyfriend, she also wants closeness and love. Ida helps her make a Tinder profile but worries when Victoria goes to meet her match. 
---
---
Any Day (Best Local Short)
Dir. By Jose Perdomo III – Narrative – 15:55 Min – USA 
An everyday passage in the life of Rafelo, a man who has left street life behind to dedicate himself to his family. Living in a small town, Rafelo faces the economic and social difficulties of his country. In a casual encounter, he is tempted by demons from his past. 
---
---
---
TICKETS AVAILABLE ONLINE NOW
SPACE IS LIMITED, WE ENCOURAGE YOU TO RESERVE YOUR TICKETS ONLINE