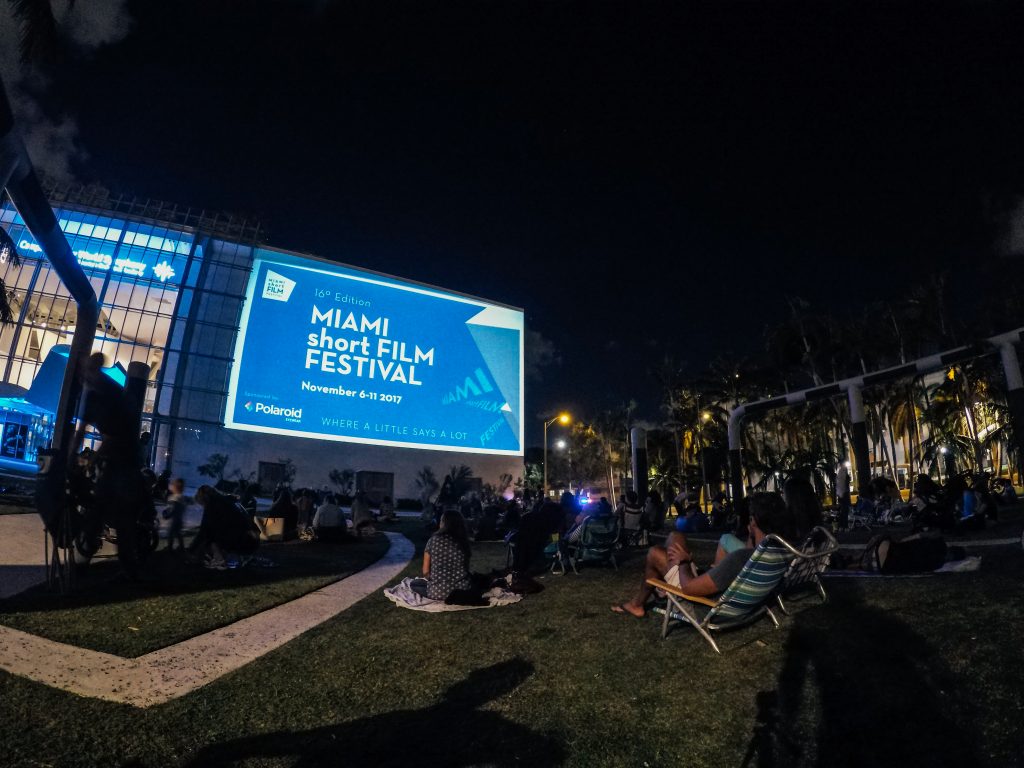 Free, accessible community programming
Our signature enterprise that provides a portable mini festival to municipalities and neighborhoods seeking value-added public programming.
Previously, we have partnered with the cities of of Miami Beach, Doral, and Key Biscayne to provide such events, drawing over 1000 attendees in total.
Films screened as part of these programs come from the vast collection of previous Festival submissions over the years. They are family-oriented and suitable for a general audience. Shorts under the Stars provides a second life to films of quality that may have not received awards, but are no less deserving of the exposure. These events are free and open to the public.