Tomorrow's Filmmakers Today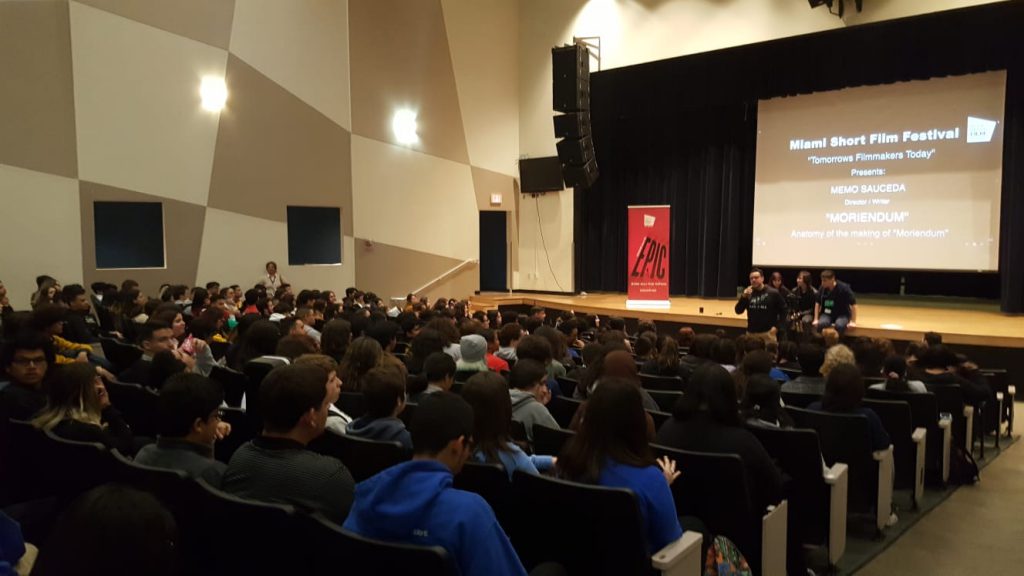 Inspiring the next generation of Filmmakers.
Our educational outreach program designed to inspire the next generation in the art of filmmaking. MIAMIsFF presents a selection of age-appropriate winning film programming at various school locations throughout Miami-Dade County. After each screening, students participate in Q&A sessions and have discussions about the challenges, opportunities and possibilities the film industry has to offer. Through TFT, we seek to help students learn technical skills and utilize the many tools at their disposal. They learn to think and act creatively through professional-led workshops about classical filmmaking techniques, theory, entrepreneurship, and showmanship, as well as modern conveniences like crowdfunding.